HINT: TRY THE NON-FRIED (BAKED) VERSION OF THIS RECIPE!  HERE'S WHAT THE BAKED DOUBLE CRUNCH HONEY GARLIC CHICKEN BREASTS LOOK LIKE: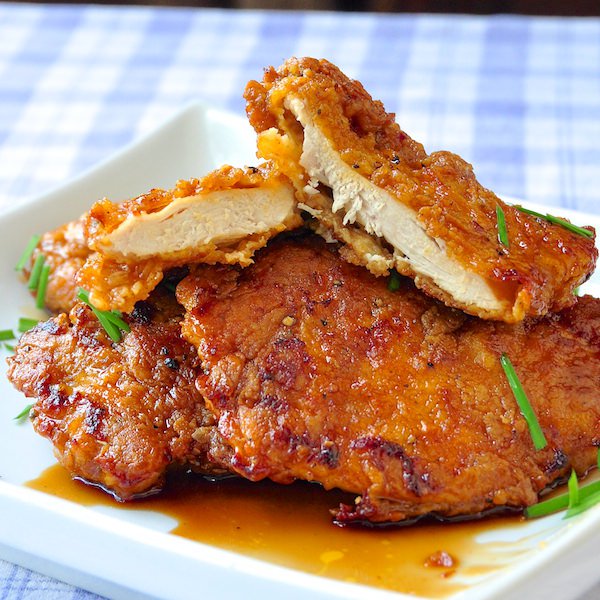 Looks pretty good, doesn't they?  And they're every bit as tasty as the fried version.  I actually did a blind taste test with my family, and nobody could tell the difference.  Give both a try, and let us know in the comment section below what you think!
For instructions on making both the fried AND baked version of Double Crunch Honey Garlic Chicken Breasts, head on over to RockRecipes.com NOW!!